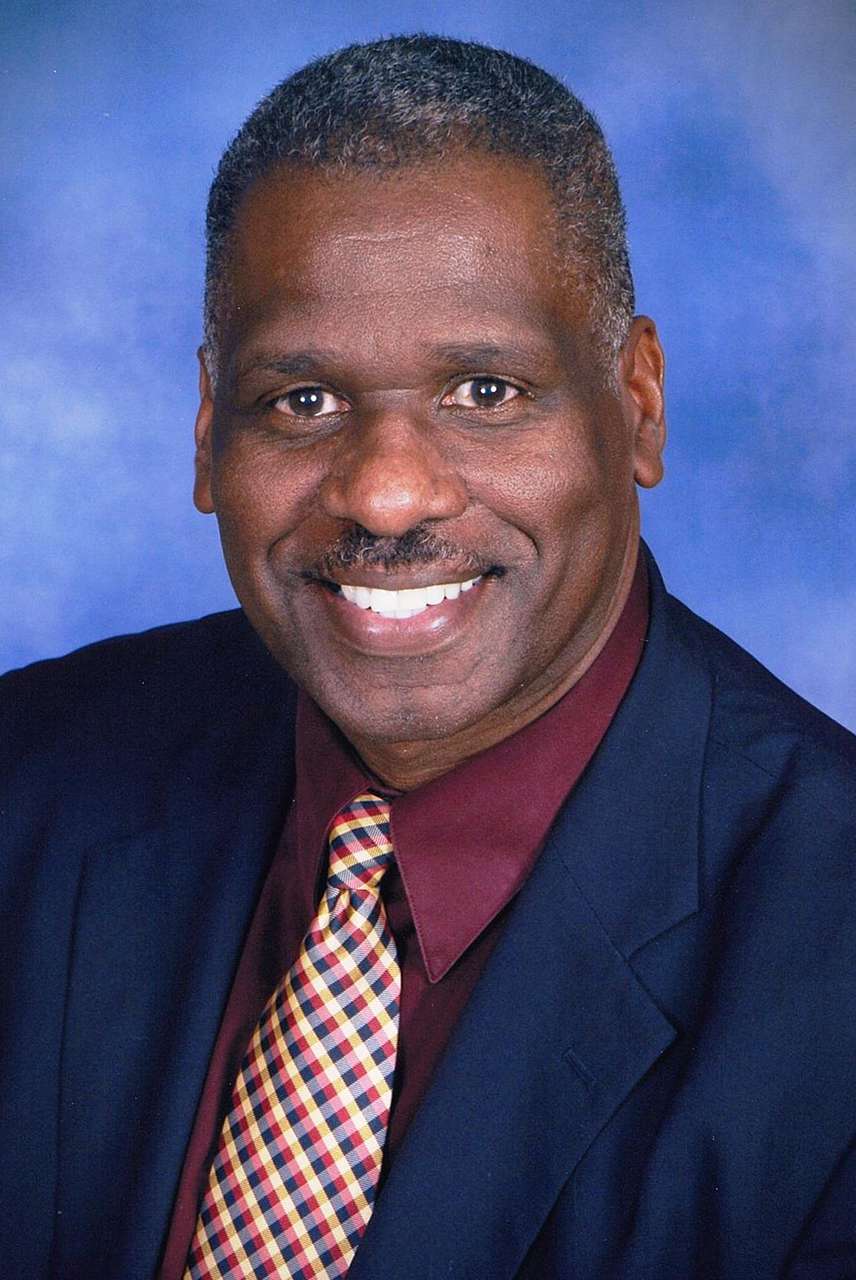 We welcome Dr. Anthony Bryan as the new School Superintendent at Hernando Christian Academy. Dr. Bryan brings an extensive career of over 20 years of school leadership service, and over 30 years in total as an educator serving from elementary school to graduate school levels. Dr. Bryan's academic credentials are equally impressive with two earned doctoral degrees. His first degree is a Doctor of Ministry in Intercultural Studies earned at Reformed Theological Seminary. His second doctoral degree is a PhD in Education, from the University of South Carolina with emphases in curriculum and leadership.

Dr. Bryan began his professional leadership career in 1996, as the Headmaster of Seminole Presbyterian School in Tampa, Florida, (now Cambridge Christian School). He led Seminole Presbyterian into unprecedented academic, fine arts and athletic successes, in the face of unique educational challenges. He was subsequently appointed to several major Christian schools in Florida with academic challenges, and provided similar turnaround leadership success. His work as a school leader was honored by Florida Council of Independent Schools accreditation organization with his election as a Board of Director for two terms (2001 and 2011). Dr. Bryan has served as visiting accreditation team Chairman for major schools including Windermere Prep, Westminster Christian School, Orangewood Christian, Bradenton Christian and Lakeland Christian.

Dr. Bryan has served as a full time faculty member in college and university settings, where he gained expertise in creatively instructing students for high academic success. His depth of knowledge in implementing effective pedagogy and curriculum practices (K-12) is renown in South Florida. Dr. Bryan, is a faithful Christian leader, an ordained pastor, a former seminary Associate Professor, a conference speaker and a faculty professional trainer.

Hernando Christian Academy is very grateful to have both Dr. Bryan and his wonderful wife Mrs. Eslyn Bryan on our team. Mrs. Bryan has two masters degrees, a long highly effective career of teaching mathematics and Latin in elementary and middle school. We look forward to this exciting time of growth in the history of our school as Dr. Bryan takes the helm of leadership at HCA.
Hernando Christian Academy was founded in 1981 by a group of concerned parents who were afraid that Eden Christian School was going to have to close. A group moved from Eden to hold classes at Ken Woodruff's accounting office as a temporary site. As the school grew, it moved to Masaryktown Baptist Church and then into a donated trailer. In the early 1980's the property where the current main building is standing was donated by Joseph Mena, and the first building was built in 1984. The philosophy of the parents was to provide a private, interdenominational, non-profit Christian school designed to provide a Bible-based education in a loving environment.

HCA opened with 135 students ranging from pre-school through the 12th grade. Enrollment climbed to a high of 530 students during the 1995-1996 school year. HCA is a college-preparatory school, offering an academic program for grades K3 – 12. HCA is a member of the Florida High School Athletic Association and fields teams in boys' football, basketball, and baseball; and girls' volleyball, basketball, cheerleading, and softball as well as co-ed soccer and tennis.

As the athletic program grows, the school has seen tremendous successes. In 2000, Aaron Moneyhan competed against 23,000 other students and won the prestigious Wendy's Heisman Award. In 2008, HCA's football team had an undefeated season, only the second in the history of Hernando County prep sports, both public and private. The softball team made it into the final four of the state tournament for two consecutive years.

Students also have opportunities to take part in activities such as Student Government, their award-winning Yearbook and honor societies, including the National Honor Society, the National Junior Honor Society (added in 2008), and one of the first schools in the state to be awarded a charter for the National Elementary Honor Society in 2008. ACT results show that HCA students have scored higher than the state averages in every category over the last five years and over 60% of the graduates have earned Florida Bright Future Scholarships.

The school earned ACSI accreditation in 1995 and SACS accreditation in 2008. HCA completed its latest accreditation update in 2009. The school was re-certified by SEVIS to allow international students to attend HCA. The school currently has 19 international students enrolled at HCA. HCA has also earned the distinction of being named "Hernando County's Best Place to Work" multiple years.

Today, the school has many second generation students and even a grandchild of one of the founding families.
Hernando Christian Academy is a non-denominational school. As such, HCA is very diverse in its student body and faculty as it relates to particular doctrinal positions that vary from denomination to denomination. All students are required to take a Bible class each year and attend weekly chapel programs. Doctrines not specifically addressed by the following statement of faith constitute beliefs that we feel are best left up to the home and the local church the student chooses to attend. (Note: Foreign Exchange students should attend church with their host families if they attend church as part of the American experience and to gain knowledge to help them in their required Bible courses.)

We believe the Bible to be the inspired, the only infallible, authoritative, inerrant Word of God. (II Timothy 3:15; II Peter 1:21)

We believe there is only one God, eternally existent in three persons – Father, Son, and Holy Spirit. (Genesis 1:1; Matthew 28:19)

We believe in the deity of Christ (John 10:33), His virgin birth (Isaiah 7:14; Luke 1:35), His sinless life (Hebrews 4:15; 7:26), His miracles (John 2:11), His vicarious and atoning death (I Corinthians 15:3; Ephesians 1:7), His resurrection (I Corinthians 15:4; John 11:25), His ascension to the right hand of the Father (Mark 16:19), His personal return in power and glory (Revelation 19:11)

We believe in the absolute necessity of regeneration by the Holy Spirit for salvation because of the exceeding sinfulness of human nature, and that men are justified on the single ground of faith in the shed blood of Christ, and that only by God?s grace through faith alone we are saved. (John 3:16-19; Romans 3:23; 5:8-9; Ephesians 2:9-10; Titus 3:5)

We believe in the resurrection of both the saved and the lost, they that are saved unto the resurrection of life, and they that are lost unto the resurrection of damnation. (John 5:28-29)

We believe in the spiritual unity of believers in our Lord Jesus Christ. (I Corinthians 12:12-13; Galatians 3:26-28)

We believe in the present ministry of the Holy Spirit whose indwelling enables the Christian to live a Godly life.
"You can be confident that HCA is a school of integrity, quality and passion. We seek to honor God by giving our very best. It is this mission that has carried us through the last thirty years and will prepare us for the distinguished future ahead."

Ken Alvarez
Superintendent
UPCOMING AT HCA
The best way to keep updated on everything going on at Hernando Christian Academy